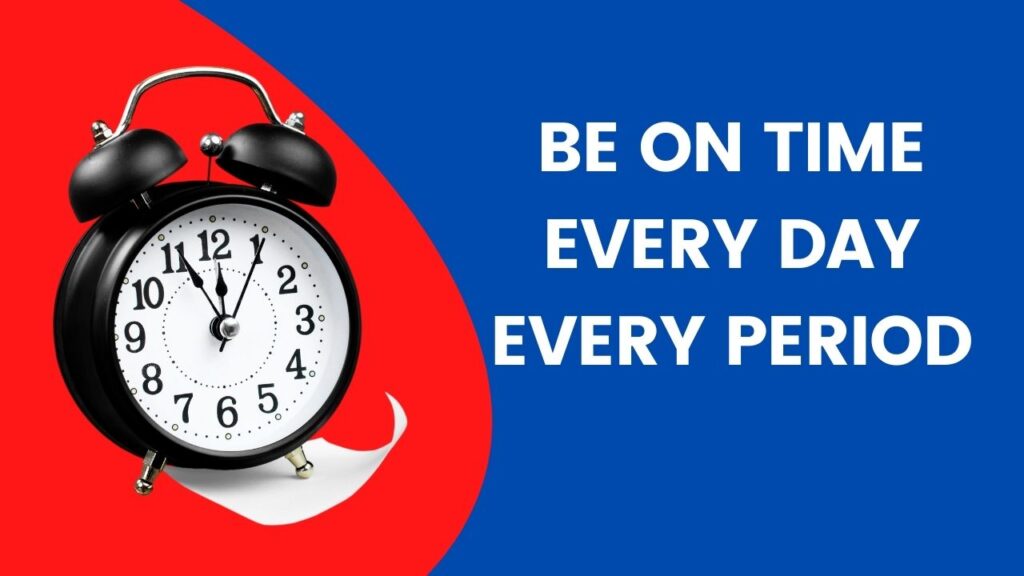 This message is to inform you about our plan to address the issue of class tardiness. In July, our Assistant Principals presented to students what it means to be an Aztec. Our motto is "We are Aztecs!" One of the expectations of being an Aztec is to "Be on time, all the time!"
Beginning Monday, September 12, we will implement an Aztec Tardy Intervention Plan that will run for the entire week. Administrators will assign progressive interventions to tardy students during random periods each day. The interventions may take place during lunch, after school and on Saturday, September 17.
Chronically tardy students put their academic success at risk and disrupt the learning environment for others. Being on time shows respect for self, peers, the teacher and being an Aztec. "Be on time, all the time!", is the first step in being ready to learn.
Students, as Aztecs, we expect you to get to class on time and ready to learn by the time the tardy bell rings. Parents, we ask that you team up with us and discuss with your children the expectation of being on time. As a Montgomery community let us work together to communicate the importance of being on time. "We are Aztecs!"